Denver's Leading Salesforce Consultants For Over 18 Years
Since 2005, RedPoint has been helping companies harness the power of Salesforce. As consulting and implementation partners, our mission is to help you utilize Salesforce to grow your business.
Salesforce is the #1 CRM platform in the world. Founded in 1999, they now serve more than 150,000 companies. From marketing and sales to customer service and operations, Salesforce can help with virtually every customer-centric aspect of your business. Whether you are implementing Salesforce for the first time, or have a legacy Salesforce org that is holding your business back, RedPoint is here to help.
With the right partner you can turn Salesforce into a competitive advantage for your business.
We began working with RedPoint to help our company transition from Microsoft Dynamics into Salesforce. From the start, both Dana and Mathew were fantastic in helping us devise an aggressive rollout timeline. Throughout the development process, they did an excellent job helping us realize what we desired out of a CRM. In the past, developers have been heavy on delivering what we spec rather than providing feedback to help make our idea better, or see options were not aware of. This is where Redpoint has exceeded expectations. They're excellent listeners and truly inquisitive about our business operations, which has led to a better functioning Salesforce org compared to what we thought we wanted. We consider RedPoint instrumental in our company's growth and feel fortunate to have found this team.
Nagesh Anupindi
2020-07-08
We have been working with RedPoint as an implementation partner for the Salesforce AppExchange product that they developed. They built this product with a great quality. They are highly responsive, in a professional manner, to our questions which come up impromptu during the implementation.
Jessica Boardman
2020-07-08
RedPoint enables us to solve complex problems while implementing designs that our admin team can self-maintain. Their knowledge of the Salesforce platform and commitment to supporting our organization is unparalleled. RedPoint has lead all of our development projects since 2012 and we couldn't be more satisfied.
Kimin Kirkpatrick
2020-06-16
We hired RedPoint Solutions as our Salesforce Consultants at my previous company. I have nothing but stellar things to say about them. They're smart, responsive listeners who deliver amazing products. Through their guidance I was able to take a very poorly implemented Salesforce org, and turn it completely around. They helped us with best practices, custom development of a sampling application, data architecture / migrations, automations, etc. They are transparent and great people to work with.
Maria Jose Tamayo
2020-06-16
RedPoint has been a great resource for our company. They are extremely knowledgeable about Salesforce, are great communicators, and usually exceed our expectations. We look forward to continuing to work with RedPoint as we expand our business.
Maxwell O'Roark
2020-05-12
We worked with RedPoint on a Salesforce integration for our app and they did a great job. We'd love to work with them again.
Want to chat about your projects?
RedPoint isn't your average Salesforce consulting team. We have over 15 years of experience working across dozens of industries and markets – from healthcare to financial services to high-growth tech companies. We build long-term relationships with customers based on trust and collaboration.
Still on the fence? Consider this: Over the last four years, almost 50% of our new clients were referred to us by existing customers, and we work with customers for over three on average. We are not interested in helping you set up Salesforce and then walking away – we are here to ensure that Salesforce is supporting your long-term business strategies for years to come.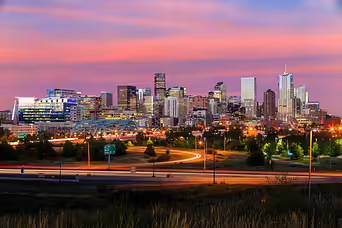 We'll get back to you as soon as possible.
We love talking to businesses about their goals, strategies, and vision and helping connect the dots to Salesforce. Whether you have a specific project you're ready to start, or are still thinking about the macro case for Salesforce or a consulting partner, we'd love to have an open conversation and see if we're a good fit to help.
Caroline
Salesforce Developer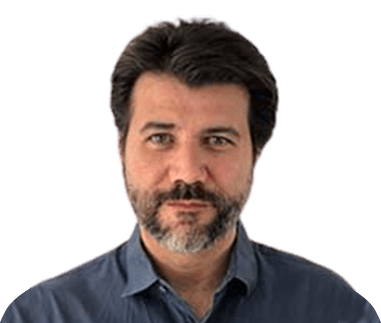 Ernesto
Salesforce Consultant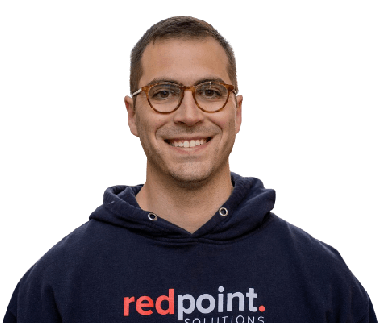 What if we need help after Salesforce goes live?
At RedPoint, we have no minimums and no long-term commitments for Salesforce support. Just send us a support email, and we'll get back to you in 1-2 days. For companies with more consistent support needs, we have managed services offerings with monthly support included.
How quickly can we get started?
We can usually start new engagements 1-2 weeks after requirements are finalized. For small projects, requirements might take 1-2 days. For larger projects, requirements can take a few weeks.
How much does implementing Salesforce cost?
Short answer: it depends. The simplest Salesforce implementations can be done for around $5,000, while complex implementations with many users can rise into the tens of thousands. The best way to get a cost estimate is to meet with us directly – usually one meeting is enough for a rough estimate.
Can we just set up Salesforce on our own?
Definitely. With enough time, almost anyone can figure out how to set up their org and get it working. However, many companies decide to bring in a Salesforce partner to save time, make sure it's done correctly, and add automations and workflows. If you're curious about the different options for hiring freelancers, full time developers, or firms like RedPoint, feel free to set up a meeting. We're more than happy to help lay out the options and talk through it with you.
600 17th St STE 2800J Denver, CO 80202
Hours of Operation
Monday to Friday – 7 am to 6 pm
Questions? – We work with Salesforce all day every day!
If you're interested in implementing Salesforce for your company or have custom features you'd like to develop, send us a message.