RedPoint Ascend Salesforce Managed Services
RedPoint Ascend was designed to help companies maximize the value they get from Salesforce. We offer proactive management, responsive support, and long-term strategic planning to mitigate issues like low user adoption, poor reporting, redundant tasks, slow pages, and overly complex workflows. With our help, you can transform Salesforce from a necessary but underutilized tool into a powerful business asset.
Many companies decide to buy Salesforce without having a plan to implement or maintain it – Unfortunately, this leads to all kinds of issues from poor user adoption to bad data, to clunky workflows.
At the same time, most small and medium sized companies do not have the budget to hire a team of full-time Salesforce staff.
Managed Services gives you the value of a well rounded Salesforce team – beyond just an Admin – that develops a long term strategy for Salesforce and responds to immediate business needs – at about 25% of the cost.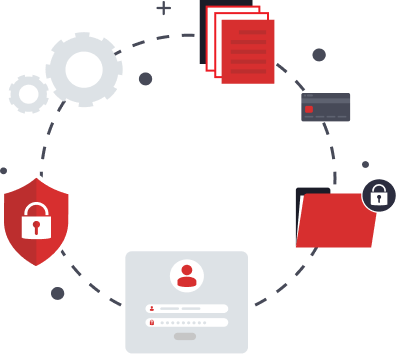 If It's Related to Salesforce, We've Got You Covered
With RedPoint Ascend, you can trust that your platform is in good hands. We'll work with you to understand your business goals so we can develop a customized plan to ensure the platform is meeting your needs while driving your wants.
Once you sign up, you'll be able to connect with experts who understand your unique operation and its configuration. Our team of admins, developers, and consultants can assist with all the most common issues related to Salesforce, so you'll always be getting the support you need to succeed.
What Kinds of Salesforce Issues Can We Help With?
RedPoint Ascend gets you access to experienced Salesforce Administrators, Developers, and Consultants who have seen it all. We'll take care of your Salesforce org so that you can focus on what you do best. Here are some common areas we help clients navigate:
User Settings

Permissions & Profiles

Email & SMS Campaigns

AppExchange Apps

3rd Party Integrations

Debugging LWCs & Apex

Training & Documentation Videos

Building & Editing Flows
Everything Your Business Needs
Lightning-Fast
Salesforce
1.

Lightning-Fast Salesforce Support for Urgent Issues
RedPoint Ascend gets you access to experienced Salesforce Administrators, Developers, and Consultants who have seen it all. We'll take care of your Salesforce org so that you can focus on what you do best. Here are some common areas we help clients navigate:
User Settings

Permissions & Profiles

Email & SMS Campaigns

AppExchange Apps

3rd Party Integrations

Debugging LWCs & Apex

Training & Documentation Videos

Building & Editing Flows
Comparing
RedPoint Ascend

to Salesforce Support
| | RedPoint Ascend Support | Salesforce Premier Success | Salesforce Premier Plus |
| --- | --- | --- | --- |
| Time to Respond | <2 hours | 1-8 hours | 1-8 hours |
| Communicate through Email? | | | |
| Communicate through Slack? | | | |
| Cost Structure | Flat | Percent | Percent |
| Cost | Monthly Fee | 20% Net License Cost (annual) | 30% Net License Cost (annual) |
| Write new custom code | | | |
| Support for AppExchange Apps | | | |
| Review Custom code | | Up to 200 lines of APEX & VF | Up to 200 lines of APEX & VF |
| Dedicated resource | | | |
| Support for 3rd party integrations | | | |
| Will remember your dog's Name on | | Probably not | Sadly, no |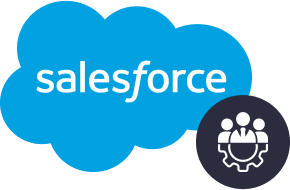 2.

Comprehensive Salesforce
Management for Strategic
and Longer Term Initiatives
Whether you're looking to optimize your Salesforce implementation, align your sales and marketing efforts, or execute long-term growth initiatives, RedPoint Ascend has the tools and expertise to help you succeed. After devising roadmaps for achieving both short- and long-term goals, we'll show you how to harness the power of Salesforce, so you can take control of your strategy and maximize the value of the platform with every milestone.
Annual
Quarterly
Ongoing

Full Salesforce Audit and Action Plan
Salesforce Contract Review and Recommendations

Release Readiness
Automatic Data Backups
Monitoring Code Test Coverage
Monitoring Data Limits

Salesforce Support via Slack
Dedicated Support Resource
Discounted User Training
Custom Trailmixes
Critical Updates Monitoring and Response
User Management
RedPoint Ascend

Salesforce Audit
Our proprietary Salesforce audit is prepared for RedPoint Ascend clients exclusively. This onboarding usage report is comprised of three unique & in-depth analyses.
What Does Our Audit Include?
Quantitative Review
What your organization's Salesforce data tells us
Consultative Review
Making sure your Salesforce strategy aligns with broader company goals
Qualitative Review
What feedback from your users tells us
Action Plan
A timeline of deliverables and pricing based on our recommendations
3.

RedPoint Ascend Portal, a Hub for All Your Salesforce Resources
On the RedPoint Ascend Portal, you will find all your Salesforce resources in one convenient place.
You can track your Salesforce support cases in real time

Easily find your Salesforce and AppExchange contracts

Access your Salesforce Audits

Find documentation and training videos
What can you find in your portal?
1. A report of your Salesforce cases that automatically updates

2. Contracts For Salesforce and any AppExchange apps

3. Your RedPoint Ascend Salesforce Audits

4. Training Documentation & Videos

5. Technical Documentation & Videos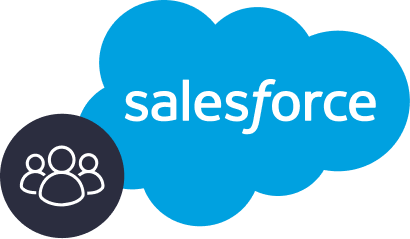 RedPoint Ascend

Pricing Structure
| Support Hours per Month | Cost Per Month | Annual Cost with RP Ascend | Annual Cost without RP Ascend (standard rate+ add'l services) | You Save ($) | You Save (%) |
| --- | --- | --- | --- | --- | --- |
| 10 | $1,850.00 | $22,200.00 | $39,000.00 | $16,800.00 | 43% |
| 25 | $4,625.00 | $55,500.00 | $75,000.00 | $19,500.00 | 26% |
| 40 | $7,400.00 | $88,800.00 | $111,000.00 | $22,200.00 | 20% |
How do managed services help companies save money?
Hiring a full-time team to manage your Salesforce org can be extremely expensive. Depending on the size and complexity of your org, this might require a Salesforce Administrator, Senior SF Administrator, Solution Architect, Developer, and even a Project Manager to keep track of everything. RedPoint Ascend gives you access to all of these roles, for the amount of time you actually need them. We find that companies can save anywhere from 90% to 60% by utilizing managed services vs. hiring a team in-house.
How quickly can RedPoint Ascend help my company optimize the Salesforce platform?
Since every project is unique, there's no standard timeframe for implementing Salesforce solutions. Generally speaking, though, our team should be able to help yours maximize functionality in a noticeable way in a matter of weeks.
What kinds of experts will I have access to with RedPoint Ascend?
The RedPoint Ascend team is comprised of admins, consultants, architects, and developers. These seasoned experts will help your business get the most out of Salesforce. From devising custom solutions for complex operational processes to giving your team a solid foundation on which to grow, we do it all.
Can RedPoint Ascend help with setting up Salesforce from day one?
If your company hasn't actually used Salesforce yet but you're planning on adopting the platform soon, RedPoint Ascend can help you ensure a smooth transition. While most of our clients are already users, we're equipped to get businesses started off on the right foot, as well.
How much does RedPoint Ascend cost?
The cost of our services depends on a variety of factors, including the support hours that the project demands. Smaller projects that only require 10 hours per month start at $1,850, for example. Much more intensive projects, on the other hand, can cost $7,400 per month, which includes 40 support hours. Reach out today to discuss your specific needs, so we can get you an accurate quote.

David T.
​12/16/22

Redpoint is an invaluable partner in ensuring that we punch above our weight and maximize our capacity to deliver on our mission. Working with Mat, Jordan, Patrick, Ernesto, and the crew is a load off my shoulders, and fun. Everyone is very knowledgeable, efficient with their time (and conscious of our budget), and thorough. I'd recommend working with Redpoint without hesitation

Rebecca W.
​12/5/22

The folks at RedPoint are knowledgeable, creative, and great to work with. They have tons of Salesforce experience but also stay on top of every release and new feature. Of all the third party consultant solutions we have implemented theirs have stood the test of time more so than any others. From small enhancements to months long projects I would recommend them for any of your Salesforce needs.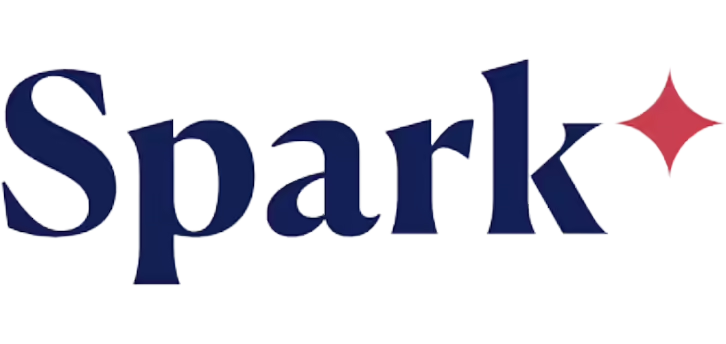 Alex Z.
12/16/22

Really enjoyed working with the team at RedPoint. As a first time Salesforce user, I had a lot of basic questions and unknown unknowns. They took the time to patiently explain and teach me concepts so that I could be self sufficient long term. I also really enjoyed brainstorming with them on more open ended problems and they always helped orient around the objective vs. jumping straight to solutions.

Zachary
​11/10/22

My company has worked with RedPoint for over three years. Dana and Matt have been amazing to partner with… Their ability to understand project requests, articulate build details, and execute their solutions is always a joy to be a part of… projects have ranged from general Salesforce Admin support to API introductions, and we have never been disappointed with any deliverable they have given us. I could not recommend this team more.
RedPoint helps businesses leverage the Salesforce platform so they can streamline operations and improve customer relations. Founded in 2000, we started implementing Salesforce CRMs in 2005.
In the years since, Redpoint has become a leading provider of Salesforce solutions, working with businesses of all sizes across various industries. A proud consulting company, we support the core suite of Salesforce products, new additions to the Salesforce family, and related technologies.
We have an office in downtown Denver, and we operate as a remote-first company, serving customers across the United States & Canada.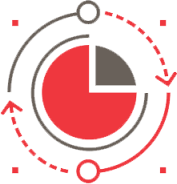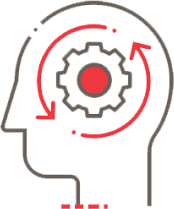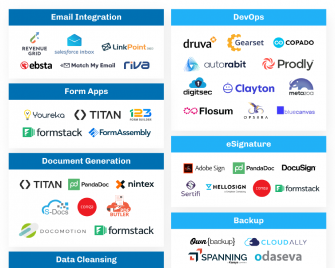 Best Salesforce Apps in 2022 [+ Infographic]
The AppExchange is one of the best features on the Salesforce platform. The ability to install an app in your CRM as easily as you can on your iPhone, is a huge win for those businesses that are constantly looking to innovate on behalf of their users...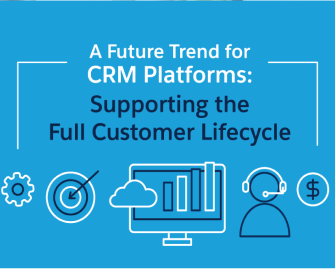 The Future of CRM: Reduce Silos to Increase Customer Satisfaction
In 1999, Salesforce began in an apartment in San Francisco with a specific vision: The founders wanted to run "A World-Class Internet Company for Sales Force Automation." At the time, Sales ....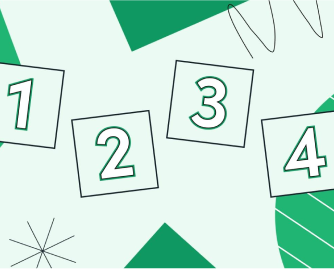 4 Application Workflow Mistakes to Avoid
There are probably quite a few right answers, but for now, we'll stick with this: They all run some type of application process. From financial institutions processing loan applications to colleges sorting through scholarship applicants ....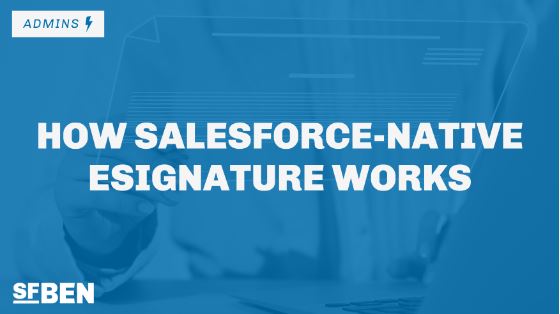 How Salesforce-Native eSignature Works
What comes to mind when you hear the term "native Salesforce app"? Composed entirely of Salesforce's core building blocks (Apex, Lightning Web Components, custom objects, etc.),
Why No One Looks at Your Salesforce Dashboards
At some point in their career, every Salesforce Admin or Consultant has sat down with a senior stakeholder and been presented with an objective to make 'data work for the company'. Usually,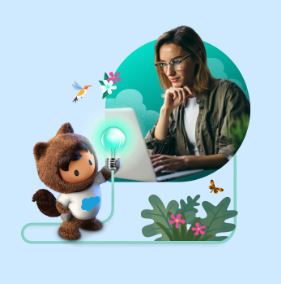 What Is Sales Operations? A Complete Guide
When J. Patrick Kelly invented sales operations at Xerox in the 1970s, he described it as "all the nasty number things you don't want to do, but need to do to make a great sales force."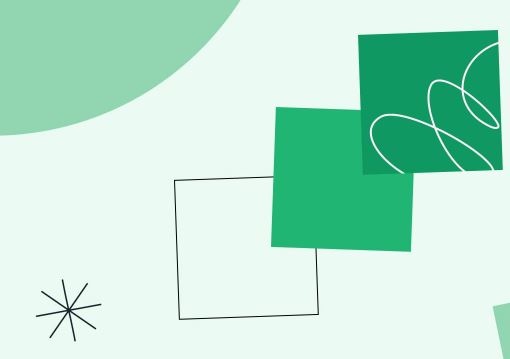 Why Employees Want No-Code Tools in Their Tech Stack
I want to share a story about an unexpected mishap in the orchestral world that got me thinking about business operations.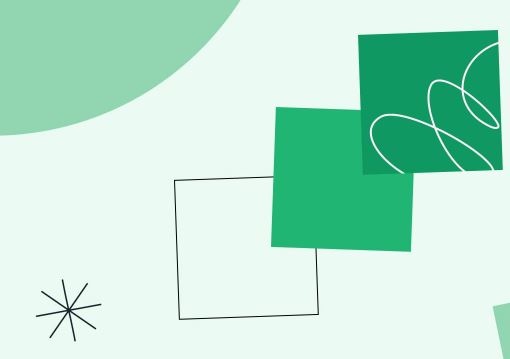 Contact Center of the Future with Service Cloud Voice
Imagine a distributed contact center that can run from anywhere, with greater scalability and efficiency. No more long hold times, fractured delivery of services, or disjointed systems.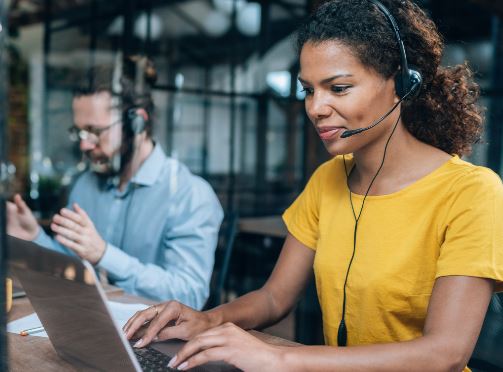 4 reasons why your customers love SMS for customer support
Your customers have pretty high expectations these days. In fact, 88% of companies say their customers today have higher expectations than in previous years.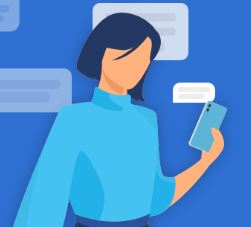 6 powerful benefits of SMS that every business needs
What's one thing you know your customers always have with them? Their cell phone. The average person checks their phone a whopping 352 times per day.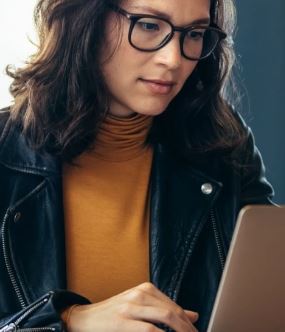 The Quote-to-Cash Process in 10 Steps
The quote-to-cash (QTC) process is an important one. It touches every end of a business transaction—from configuring a quote and drafting a proposal, to when payment is received for services rendered.