We understand how frustrated you feel when you can't get the insights and functionality you need out of Salesforce. We have been helping organizations succeed with Salesforce since 2005 as one of the leading Salesforce consulting, implementation, and development partners.
We want to learn more about the challenges you are facing.
During your initial consultation, we will ask questions and evaluate your use case.
We will provide you with a plan to help achieve your goals.

Implementing Sales or Service Cloud can be scary and challenging – even for tech savvy companies. From setting up the right schema & security model to data migrations and user training – we are here for you every step of the way. We've helped countless companies across dozens of industries successfully implement Salesforce and achieve their business goals.
We know that Salesforce doesn't always provide the right functionality out of the box. We can help you get more out of Salesforce by building custom features that meet your specific business needs.
Some of the common ways we help are:
Lightning Web Components
Visualforce & APEX
API Integrations
Flows, Workflows, & Process Builder
If you can explain the business problem you're experiencing, we can design a solution in Salesforce to solve it!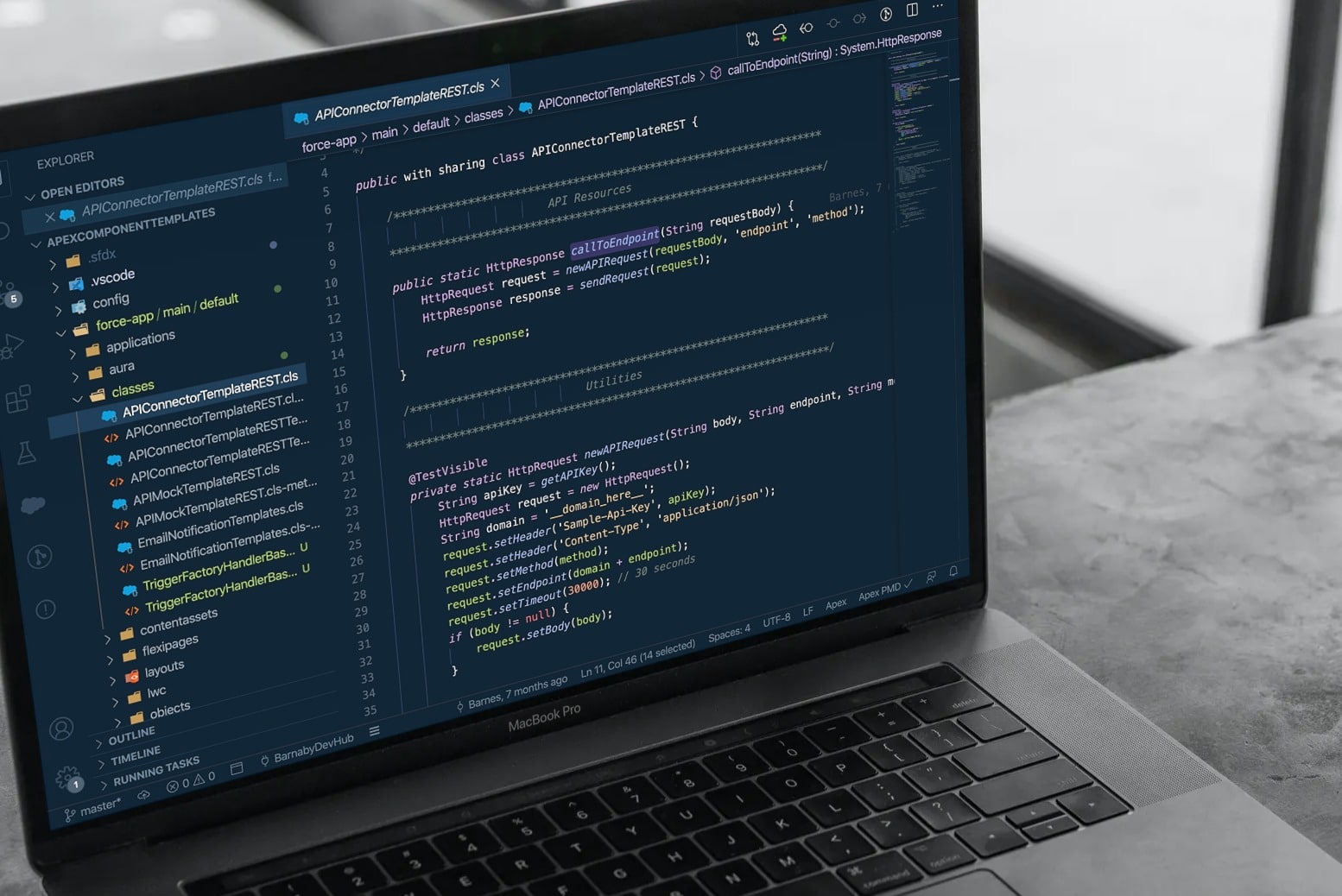 We will make sure you are getting the right insights and functionality out of Salesforce to help your organization grow!
AppExchange & OEM Partners
Successfully launching an app on the AppExchange or as an OEM partner can be quite difficult. There are both bureaucratic and technical challenges that go beyond standard Salesforce development. We've helped companies successfully launch as ISV and OEM partners by guiding them through the following:
Business approval & contracting process
Designing and building the application
Security questionnaire & security review
Setting up the COA, LMA, & Trialforce apps
Many business leaders are worried that they don't have the resources required to support Salesforce longterm. Instead of hiring full-time employees to manage Salesforce support, you can leverage our expertise to help keep things running smoothly. We offer standard support with no minimum commitments and RedPoint Premium Support which comes with added benefits and a formal SLA. We'll help you figure out which option makes the most sense for your business.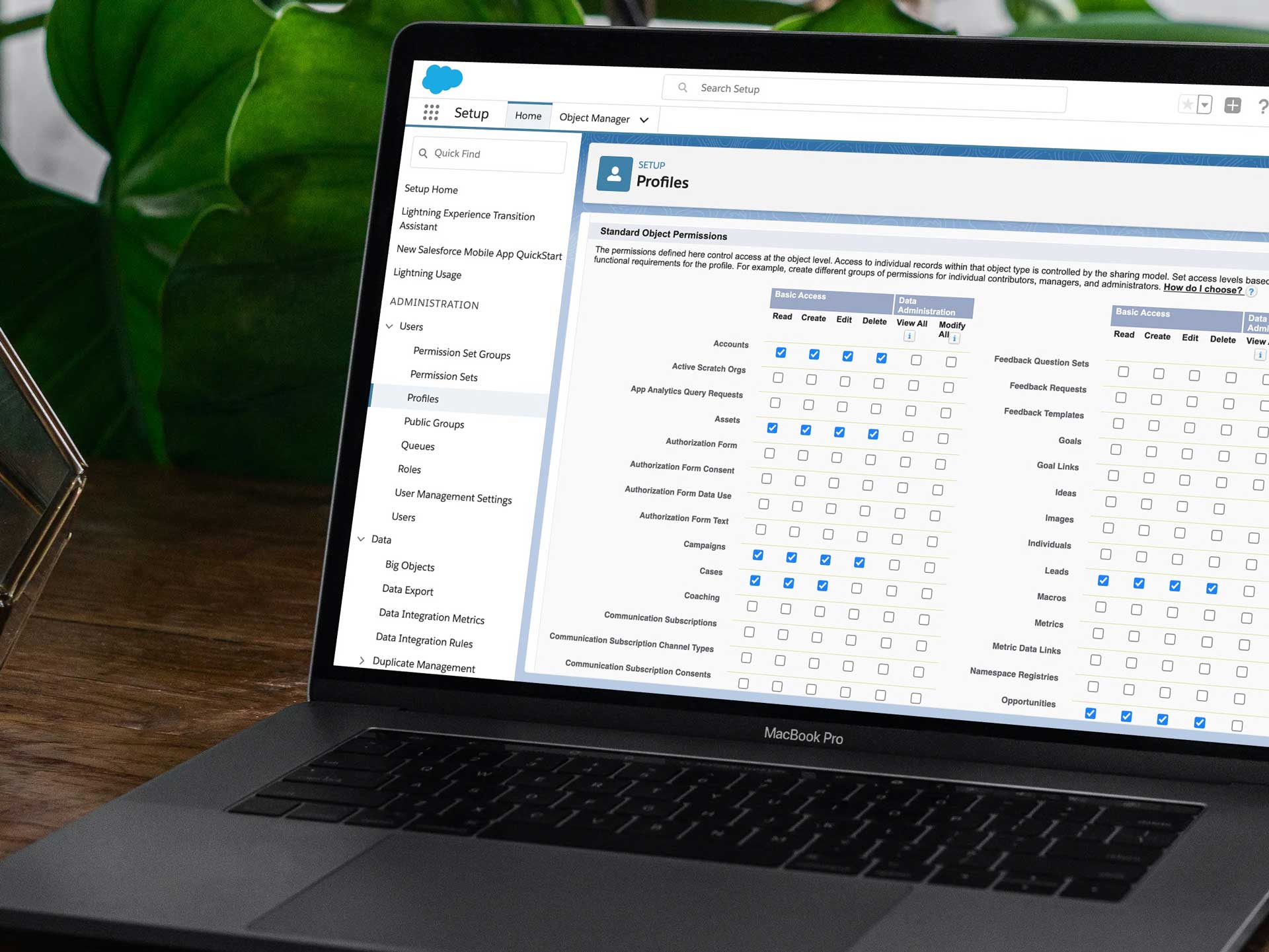 Health Cloud

Salesforce Communities

Salesforce Essentials

Non Profit Starter Pack
Financial Services Cloud

Outlook & Gmail Integrations

Usage & License Audits

Omni-Channel Communication
Cloud Phone & SMS

3rd Party Integrations

Customer & Partner Portals

CPQ & Quote-to-Cash
Lauren, Continental Divide Trail Coalition
(RedPoint) helped our organization completely restructure our Salesforce database which previously had fragments of incomplete or incorrect data. In a matter of weeks, (RedPoint) helped us transform the database which is now fully updated and functioning, saving our staff literally hundreds of hours of time and ensuring our data is 100% accurate… Thanks to Matt, we feel empowered to manage our own database, even without professional training/skills on staff.
Lauren, Continental Divide Trail Coalition
Paul, Sonder
The team at RedPoint is fantastic to work with. They were able to quickly get up to speed on our company and the complex workflows we have… They were flexible to adapt to our desired communication style and used our preferred tools/channels for communication. They were able to deliver our product on schedule, to spec, and under budget. I recommend using RedPoint to anyone looking for custom Salesforce development, configuration or consultation and we will be a return customer of theirs.
Paul, Sonder
Anette, Tracom
RedPoint has been our 'go to' resource for Salesforce troubleshooting and customization for many years. They are a trusted partner and a pleasure to work with.
Anette, Tracom
Randy, Presbyterian Healthcare Services
My experience with the entire Redpoint team has been nothing but positive. They are responsive, knowledgeable, and easy to work with. Dana has been very accommodating as we not only figure out our Salesforce strategy, but work to get the right teams aligned.
Randy, Presbyterian Healthcare Services
Kimin, W.W. Norton & Company
I have nothing but stellar things to say about them. They're smart, responsive listeners who deliver amazing products. Through their guidance I was able to take a very poorly implemented Salesforce org, and turn it completely around. They helped us with best practices, custom development of a sampling application, data architecture / migrations, automations, etc. They are transparent and great people to work with.
Kimin, W.W. Norton & Company
Reid, Armada Analytics
In the past, developers have been heavy on delivering what we spec rather than providing feedback to help make our idea better…. This is where Redpoint has exceeded expectations. They're excellent listeners and truly inquisitive about our business operations, which has led to a better functioning Salesforce org compared to what we thought we wanted. We consider RedPoint instrumental in our company's growth and feel fortunate to have found this team.
Reid, Armada Analytics